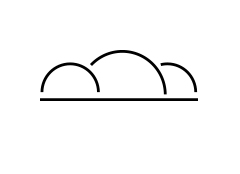 LIFE ENSURES PERFECT PROVING.
ALWAYS!
For perfect proving, the dough has to be kept at the right temperature
for just the right length of time, without sudden changes in humidity levels. A condition that you can't recreate at home, but you can achieve with LIFE!
You can produce exellent quality dough that's ready to pop into the oven whenever you want.
KNEAD IT TODAY, PROVE IT TOMORROW,
BAKE IT IN 2 DAYS
LIFE offers you a professional feature that allows you to slow down the action of the yeast and program the rising process to the exact time you plan to start baking.  You can also use this feature to prove overnight: by lengthening the process time, you can reduce the amount of yeast used and get light, highly digestible bread, focaccia flat bread and pizzas.
DISCOVER MORE ABOUT THE FUNCTIONS
OF LIFE BLAST CHILLER