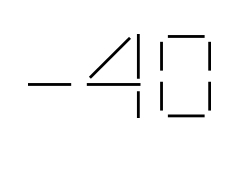 FREEZING AND DEEP FREEZING:
ARE THEY SYNONYMOUS?
Absolutely not!
Unlike freezing, deep freezing with LIFE
is a very quick process that preserves the sensory properties,
flavour, aroma and the appearance of the food, using extremely low temperatures (up to -40°C).
Fruit, vegetables, fish, meat, cold cuts, cheeses, fresh pasta, desserts, dough (proved or to be proven):
everything can be deep frozen, even foods with a high water content
After thawing, they will have the same characteristics as freshly picked or freshly cooked products.
HAVE YOU EVER TRIED
TO BREAK FROZEN MEAT?
Freeze a medium-sized beefsteak in a traditional freezer and try to break it with your hands;
it will bend and you won't be able split it into two parts.
Try the same test after running a deep freezing cycle with LIFE and you will hear a sharp crack.
If you look at the inside of the meat, you will notice that there are no changes in colour,
as the micro-crystallisation process has begun; the water freezes without tearing
the cell membranes and fibres, and the biological structure of the product remains unchanged.
Raw fish is becoming more popular as part of the family diet. It is a very healthy habit
because it contains omega 3. However, there are risks! Raw fish can become contaminated
with Anisakis, a resistant parasite that can cause serious harm to humans, a risk that only
prolonged cooking or low temperatures can eliminate. When deep frozen and stored at -20°C
for at least 24 hours with LIFE, raw fish is no longer a risk.
-
40
° C
during blast freezing cyrcle
DISCOVER MORE ABOUT THE FUNCTIONS
OF LIFE BLAST CHILLERS